WLFC annual general meeting
The WLFC annual general meeting at Wellington Park, Leyland. Starts at 11am on Thursday, 8 November.
Steve Kayne the new CEO of The West Lancashire Freemasons' Charity has invited all West Lancashire Freemasons to attend the AGM.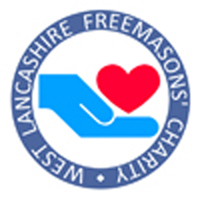 Steve said: "I would like to see as many brethren from the Province as possible as they are all free to attend and contribute to the meeting. The WLFC is the charity of every West Lancashire Freemason. The meeting starts at 11am and I hope the room is full this year."
There will be two guest speakers:
Simon Hansen (North West Blood Bikes Transport Manager), and other representatives of the Bloodbikers will be giving a talk on their work in Lancashire.
The two bikes the WLFC donated earlier this year will be on display.
Mrs Simone Enefer-Doy (CEO of the Lifelites Charity), will be our special guest and who will tell us all about the work her organization does by providing state-of-the-art life-changing assistance technology to children's hospices.